Talent shortages a major obstacle for employers
Job vacancies hover near a record high. There simply isn't enough skilled talent to go around.
Inflation, war in Europe, worries of a recession and other uncertainties continue to cause unease in the marketplace, but starting salaries are still trending upward with workers pushing compensation expectations to new heights.
Remote work, which began as a business necessity at the start of the COVID-19 pandemic, is evolving into a recruitment and retention strategy.
53% of workers say they would quit rather than return to the office full time. On average, they want to work remotely three days a week.
of hiring managers say it's challenging to find skilled professionals today.
Key reasons workers plan to look for a new job
No long-term remote work options
Hire Talent
Find Your Next Job
'No point in hiring without strong retention'
Quitting a job and finding a new one is easier than ever. With the growth in remote work, job seekers can locate opportunities in distant markets.
31% of workers are looking or plan to look for a new role.
Employers who don't offer competitive compensation and flexible work arrangements risk losing top talent. "There's no point in hiring without strong retention," says a Robert Half recruiter.
How senior managers retain employees
Allowing employees to work remotely
Allowing flexible work schedules
Easing workloads by bringing in contract talent
How firms use location in setting remote worker pay
By employee location32%

By employer location32%

Location is irrelevant24%

Only hiring locally12%
Pay equity issues emerge
Pay compression — when new hires make more than current staff doing the same job — is creating retention challenges.
57% of execs who have observed pay compression are addressing the issue by benchmarking salaries and giving raises to those who are underpaid.
---
More investment in employee-centric programs
Employees and job seekers are attracted to a company culture that aligns with their personal values.
Organizations are doing their best to accommodate the full scope of workers' needs, including health and wellness.
"Employees need to feel like companies care," says a Robert Half recruiter. "My advice is to wrap your arms around your people."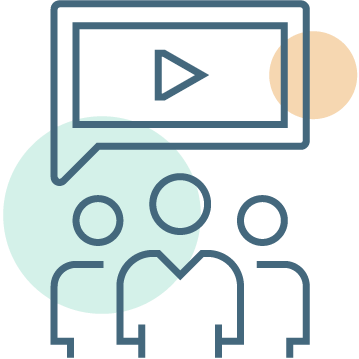 Sources
Data referenced in this Salary Guide is based on online surveys developed by Robert Half and conducted by independent research firms. Respondents included executives, senior managers and employees from small (20-249 employees), mid-size (250-499 employees) and large (500-plus employees) private, publicly listed and public sector organizations across Canada.
Discover more of the 2023 Salary Guide
The way we work is fundamentally changing. Many employers and staff alike now see the advantages of letting people decide when and where they work.
See the perks and benefits employers offer to attract and retain talent in the changing world of work — and what job seekers say they want most.
Learn how companies are focusing on diversity, equity and inclusion to foster welcoming, representative workforces.
Explore a world of salary and hiring insights
North and South America
---
UK, Europe and Middle East
---