Diversity, equity and inclusion (DEI): What's the difference?
Diversity is the presence of people with varying backgrounds and life experience.
Equity is ensuring that processes and programs are impartial, fair and provide equal possible outcomes for every individual.
Inclusion is the practice of ensuring that people feel a sense of belonging in the workplace.
79%
of executives say their role includes support of DEI initiatives.
Hire Talent
Find Your Next Job
How managers say their companies are addressing DEI
Offering DEI training46%

Building diverse strategic alliances45%

Establishing employee network or business resource groups44%

Setting, tracking and publishing DEI goals and metrics39%

My company has not taken any actions to address DEI11%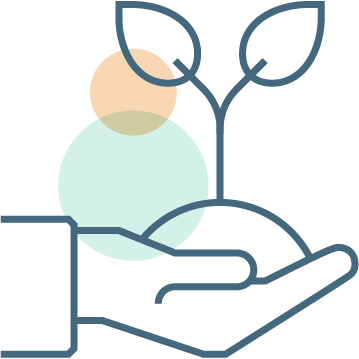 DEI at Robert Half
Honouring diversity, ensuring equity and promoting inclusion are not new for Robert Half. Our founder, Bob Half, was guided by high ethical standards and a desire for positive change in the employment industry from the outset. In the 1960s, he testified before the U.S. Congress, speaking against discriminatory practices in hiring that were common at the time. Today, we continue our commitment to advancing DEI across our company and in the communities where we live and work.
Sources
Data referenced in this Salary Guide is based on online surveys developed by Robert Half and conducted by independent research firms. Respondents included executives, senior managers and employees from small (20-249 employees), mid-size (250-499 employees) and large (500-plus employees) private, publicly listed and public sector organizations across Canada.
Discover more of the 2023 Salary Guide
Read about today's hiring market, the changes expected in 2023, and how employers and employees are transforming the workplace.
The way we work is fundamentally changing. Many employers and staff alike now see the advantages of letting people decide when and where they work.
See the perks and benefits employers offer to attract and retain talent in the changing world of work — and what job seekers say they want most.
Explore a world of salary and hiring insights
North and South America
---
UK, Europe and Middle East
---