2022 Salary Guide
numbers worth knowing
Robert Half's 2022 Salary Guide reports projected starting salaries and employment trends for positions across the finance and accounting, technology, marketing and creative, administrative and customer support, legal, and human resources professions.
Access the Salary Guide now
Explore the essential Salary Guide for employers and job seekers
Start your salary discussions here, informed by data from tens of thousands of job placements.
Gain insights into the hiring landscape and learn which skills are most in demand.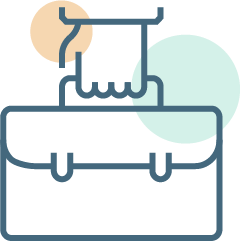 Take a deep dive into remote work, including what's driving this trend and how companies are implementing it.
The Salary Guide is solely for non-commercial use, and the copyright is the exclusive property of Robert Half Canada Inc. This guide shall not be reproduced or disseminated in any part without Robert Half's written permission. © 2022 Robert Half Canada Inc.
How much should I earn or pay?
Get a comprehensive look at the current hiring landscape
Only the 2022 Salary Guide from Robert Half provides:
National and local salary projections across six specializations:
Administrative and customer support
Advice for employers and job seekers on how to compete in the 2022 hiring market

Insights into today's hottest jobs and skills