Per Cent of New Jobs Offered as Remote
Business and Finance Operations
Return to the Office
Most employers expect some in-office time from workers, and the majority of that group have already called their teams back or will soon.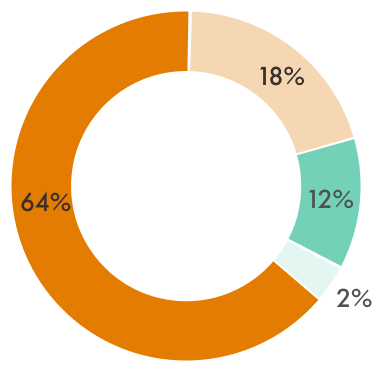 When companies expect workers back:
 64% Already back in the office
 20% Within the second half of 2022
 12% Not returning to the office
 2% 2023 or later
Top responses shown
Point of No Return?
Plans to return workers to the office could cause companies to lose over half of their workforce.
Managers who have lost employees because of return-to-office requirements
Workers who say they would quit if required to return to the office full time
We make hiring easy. It's that simple.
Just give us a few details in the form below and one of our talent solutions specialists will contact you.
Your Resource for Meeting Today's Hiring Challenges
Uncover the trends that are moving the job market across the country.
In-Demand Roles and Hiring Trends by Specialization
See which jobs employers want to fill soon, based on Robert Half's unique demand scoring system.
Data Sources:
*Robert Half calculations are based on job postings provided by TalentNeuron™, a comprehensive source of global labour market analytics by Gartner.
Labour Force Survey — August 2022, Statistics Canada; September 9, 2022.
Labour Unemployment Numbers —August 2022, Statistics Canada; September 9, 2022
Online surveys developed by Robert Half and conducted by independent research firms in 2022. Respondents include executives, senior managers and employees from small (20-249 employees), medium (250-499 employees) and large (500+ employees) private, publicly listed and public sector organizations across Canada.